Hello, my name is Ray and I am new here. While reading this website, I joined due to Hassan's article that I read regarding Glen Beck.
I want to say that Hassan is 100% correct in his assessment.
Beck is not a Christian as some here want to believe. Beck has stated that he is a Mormon and there is a very clear difference between being a Christian and a Mormon, just as Hassan has pointed out.
Just because he claims himself as a "believer" does not make him one.
Scripture says...
James 2:19 Thou believest that there is one God; thou doest well: the devils also believe, and tremble.
See "believing" in today's definition is not what is taught in scripture. Clearly we see that the devils believe. Are they, the devils, going to heaven? No they are not. When people say "all you have to do is believe" this is a false teaching that is called "easy-beliefism"
Having "head" knowledge or "just believing in Christ" is not the same as having "heart" knowledge with Christ living in your heart. We are reminded that even the "devils" believe in God and Jesus Christ.
I read a statement here by Keven, and I am sorry, I just could not let that one stand.
Here is Keven's statement…
" Furthermore, as Christians we are too love ALL believers (1 John) and to stand with them. Judge not and all that...I must firmly disagree with your premise that Beck is wrong for the reason that he's a Mormon"
Sorry, but this is not correct. We are not called to love "ALL" believers, we are called to love the brethren. There is a difference. Just because one claims a title does not mean he or she is of the brethren.
Scripture says...
1 Peter 1:22 Seeing ye have purified your souls in obeying the truth through the Spirit unto unfeigned love of the brethren, see that ye love one another with a pure heart fervently:
So we can see that we are not called to love anyone who just claims the title. In fact, let me remind you that the one who occupies the oval office at this time also claims the title "christian". But what we clearly see is that his fruits do not reflect that profession.
Scripture says...
Matthew 7:20 Wherefore by their fruits ye shall know them.
Like it or not, Beck denies that Jesus Christ is the one true Son of God, in this he also denies that He is God.
We read in John 1:1-3 that Christ IS God and IS the CREATOR.
John 1:1 In the beginning was the Word, and the Word was with God, and the Word was God.
John 1:2 The same was in the beginning with God.
John 1:3 All things were made by him; and without him was not any thing made that was made.
See, these very verses in John Beck will deny. In fact, challenge any Mormon with John 1:1-3 and they will deny them. They do not recognize him as the creator, and just recognize him as "A" son of God, not "THE" Son of God. There is a huge difference.
1 John 2:22 Who is a liar but he that denieth that Jesus is the Christ? He is antichrist, that denieth the Father and the Son.
Beck and the Mormon religion deny this fact that Jesus Christ is God, the Creator as well as being THE Son of God.
We are warned in God's Word regarding people like this.
Scripture says...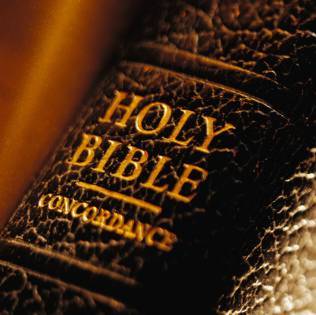 Isaiah 8:20 "to the law and to the testimony: if they speak not according to this word, it is because there is no light in them."
1 John 2:4-5 He that saith, I know him, and keepeth not his commandments, is a liar, and the truth is not in him. 5 But whoso keepeth his word, in him verily is the love of God perfected: hereby know we that we are in him.
So it is clear that if Beck is a professing Mormon he does not believe in the one true son of God, Jesus Christ, The Author of creation.
He believes in another "christ" as set in the Mormon doctrines, which they clearly state that their jesus christ is NOT the same Jesus Christ of the Bible. Hassan pointed this out clearly in linking to the Mormon doctrines.
If one is truly a bible believing, born again Christian they are not to have unity with the works of one who is speaking against The Son of God, Jesus Christ.
2 Corinthians 6:17 Wherefore come out from among them, and be ye separate, saith the Lord, and touch not the unclean thing; and I will receive you,
1 Corinthians 5:11 But now I have written unto you not to keep company, if any man that is called a brother be a fornicator, or covetous, or an idolater, or a railer, or a drunkard, or an extortioner; with such a one no not to eat.
Ephesians 5:11 And have no fellowship with the unfruitful works of darkness, but rather reprove them.
Now I will probably get flack for being a "bible thumper" so be it. I am one who stands on the absolute authority of God's Word and it is from God's Word that I perceive the world we live in. In other words I maintain a biblical worldview.
I run a website dealing with Bible Prophecy & World Events called Prophezine. We work hard to show that Bible Prophecy is coming to pass. Because it is a fact that bible prophecy is coming to pass, we know that the Bible is true. Since the Bible is the true and is the inerrant word of God, we also know that there is a heaven and there is a hell.
If you claim the title of "Christian" then take account of yourself this day. Many claim the title, but we read in God's Word that the title does not get you into heaven.
Matthew 7:21 Not every one that saith unto me, Lord, Lord, shall enter into the kingdom of heaven; but he that doeth the will of my Father which is in heaven.
Matthew 7:22 Many will say to me in that day, Lord, Lord, have we not prophesied in thy name and in thy name have cast out devils? and in thy name done many wonderful works?
Matthew 7:23 And then will I profess unto them, I never knew you: depart from me, ye that work iniquity.
Who you serve will determine where you will spend eternity. If you are not serving Christ and a true child of God, then you are serving Satan and a child of the enemy.
If you are not 110% sure, then take account of yourself, your very life depends upon it.
1 John 1:9 If we confess our sins, he is faithful and just to forgive us our sins, and to cleanse us from all unrighteousness.





Ray Gano
Prophezine
http://www.prophezine.com
Survive The Coming Storm By Ray Gano
Insane spending by past and current administrations has led us into staggering debt. Paying back the loans and interest gathered in the attempt to spend our way out of that debt has become impossible.
The demise of the dollar is looming, poised to die in flaming downward spiral.
When it hits bottom, this nation will fall into chaos like she has never seen before, plunging into third -world status. Food, gas, and most everything else will become drastically more expensive, coupled with a rise in crime. The "New Normal" for our nation will be upon us as these changes take place.
Hollywood has painted an apocalyptic world, filled with mutant "Mad Max" biker gangs and zombies as this nation's future.
What is sad is that the masses have bought into this false idea.
In this book the author, Ray Gano, takes examples from history as well as from a Christian biblical standpoint showing what you can do to prepare. Is your family prepared to Survive The Coming Storm.
The cost is $20.00 each with shipping and handling included in the price.
If you live outside the US, the cost is $25.00 each, shipping and handling also included..

I will be more than happy to add a something special in the book when I sign it, just let me know in the comments with the order, or email me what you would like me to sign.

Also, consider purchasing two so that you have one to give away as a gift or if you know someone who would benefit from the book.

If you live in the US, ($20.00) please use the following link - http://tinyurl.com/STCS-US-ORDER

If you live outside the US, ($25.00) please use the following link - International Orders Click Here

If you wish to pay by check, let me know so I can hold it for you. For those of you who wish to do that, here is our mailing address...

PROPHEZINE
PMB #230
651 S. Walnut Ave. Ste. D
New Braunfels, TX 78130-5764

Please make checks to PROPHEZINE.

Pray that God uses this book for His glory and that it will really do well and make the best seller list.